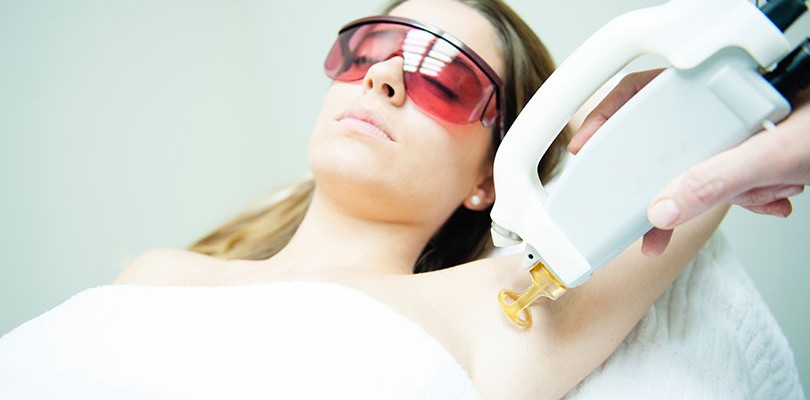 8. Pinching Pennies on Laser Hair Removal
If you're really committed to a hairless lifestyle, you may prefer laser treatments over the traditional methods. Take good care to find the right clinician, checking out their certification, and asking how long they've been in business. They should want to know your medical history, and be prepared to monitor your specific hair regrowth cycle so they can provide you with the best service. Do your part by committing to a schedule and adjusting your expectations: while it should reduce the amount of hair, laser is not always a permanent solution, and you may have to continue with treatments for a while.
Investing in a few quality, skin-friendly products is never a waste of money, especially if you like to keep your skin as smooth as can be. If you don't know where to begin, visit a salon or dedicated skin care counter before you decide on a brand — they can help steer you toward the perfect product for your skin type, and your hair removal preferences.
Hemophilia is a rare hereditary blood condition where blood does not clot normally. Learn more about causes, types, symptoms, and treatment here.