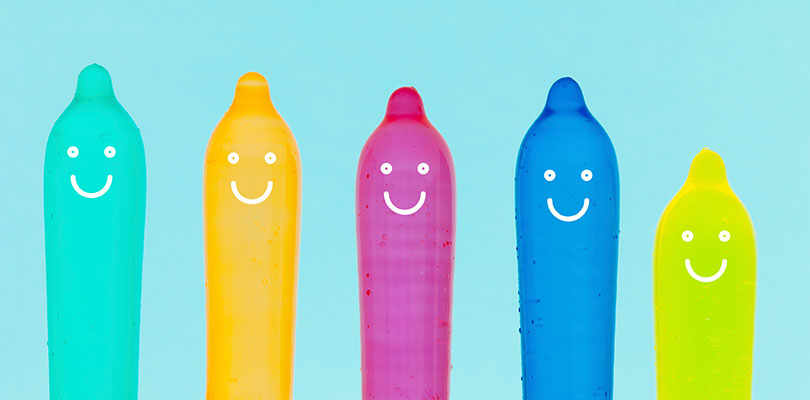 Understanding the Risks, Rewards, and Details of Popular Contraception
Contraception is a big part of life for many people — or, at least it should be. Everyone has heard the horror stories of STDs, but unwanted pregnancy can bring as much fright, worry, and challenges as any other reproductive health issue.
On the other hand, attitudes towards pregnancy tend to change. Although it might be the absolute wrong time right now, how are you going to feel one year, two years, or five years from now? The nature of contraception needs to match your plans, not to mention your body, mind, and general state of health.
The first step is to lean about all the birth control options in front of you, and what exactly you can expect from each of them.
Barrier Methods
Straightforward and effective (when used properly), both physical and chemical barriers are classic and dependable modes of birth control for both women and men. There's a variety of devices that can drastically reduce your chances of conceiving, and some may help protect against STDs, too.
Condoms
A tried-and-true method that has been around for centuries (though condom material and design has changed over time), the basic idea is still the same: a thin sheath is placed over the penis (or in the case of the female condom, into the vaginal canal) to block sperm from reaching the cervix.
Pros:
Condoms are cheap, or in many cases, free
Very effective at preventing unwanted pregnancy (82 percent effective for male condoms, 79 percent for female condoms)
Widely available
Protect against many STDs (but not a perfect solution)
Cons:
May reduce sensitivity
Can break, especially if worn improperly
Some people may have an allergic reaction to latex
Diaphragm
A less bulky and more traditional cervical barrier than the female condom, a diaphragm is custom fitted to your body, since it works by hugging the cervix to effectively block the way for sperm. Typically, it's used with spermicide to increase the effectiveness even more.
Pros:
Very effective when used properly — only around 16 percent of users get pregnant, which is comparable to the male condom's rate of failure
Good value: it will cost you anywhere from $15 to $75, but will last for two years
Can be left in for 24 hours for multiple acts of intercourse
Cons:
Must be fitted by a doctor
Can be messy, and must be left in the vagina for six hours after sex
Might increase the risk of developing toxic shock syndrome
Does not protect against STDs
Contraceptive Sponge
Small, neat, and easy to handle, the contraceptive sponge is a good (and cheap) alternative to a diaphragm. It's already saturated with spermicide, so no need to add more, and it fits securely and imperceptibly over the cervix.
Pros:
Doesn't need to be fitted by a doctor
Widely available at pharmacies without a prescription
Can be left in for multiple acts of intercourse in 24 hours
Cons:
Less effective than a diaphragm (chances of getting pregnant can be as high as 25 percent)
Chance of toxic shock syndrome and allergic reaction to the spermicide
Must be left in for six hours after intercourse
Does not protect against STDs
Cervical Cap
If you're looking for a cervical barrier with less maintenance and a fairly high rate of success, the flexible cervical cap might be a better option for you. Like a diaphragm, it's designed to prevent the entry of sperm, and also to kill any potential invaders with a dose of spermicide.
Pros:
80 percent rate of effectiveness
Can be left in for 48 hours for multiple acts of intercourse
Offers good, invisible protection without the hormonal effects of the pill or implants
Cons:
Requires a prescription, and it can be pricey (up to $75)
You must fill it with spermicide yourself, which some find messy
Increased risk for toxic shock syndrome and allergic reaction to the spermicide
Does not protect against STDs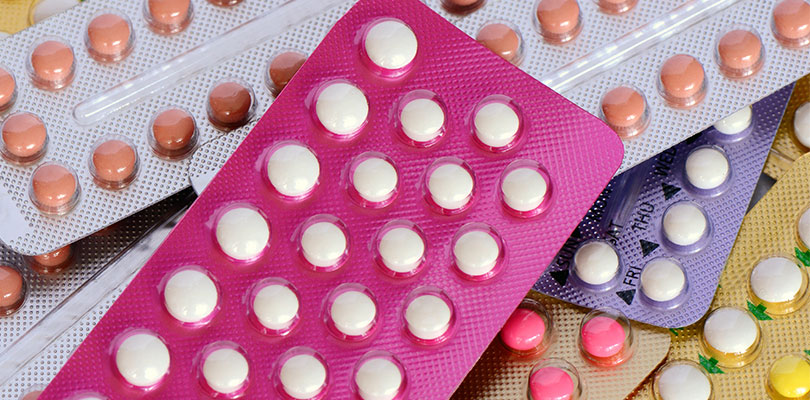 Hormonal Methods
For women, there are many devices and medications that adjust the fine hormonal balance within the body to prevent the monthly release of an egg, interfere with implantation, or stop the sperm from reaching the cervix. These are systemic treatments, and though they are generally more invasive than barrier methods of contraception, they do bring some clear advantages for some women.
Birth Control Pills
A classic choice for hormonal contraception, the birth control pill has been a hit since it was introduced in the 1960s. There are two main types of oral contraception: the combination pill (which uses estrogen and progestin) and the hormonal pill (also known as the "mini pill", and works only with progestin). Each type is taken daily.
Pros:
Free from many health clinics, but can cost up to $50 a month
No need to insert or remove anything
Can reduce the severity of period symptoms, plus make periods lighter and more regular
Cons:
If you don't take it at the same time every day, the effectiveness can decrease quite a bit
Can cause some weight gain and possibly some emotional side effects
Does not protect against STDs
Implant
Another option if you can't be bothered tracking days, or you have a tendency to forget to take pills. A contraceptive implant (sold under the brands names Implanon and Nexplanon) is a tiny plastic rod inserted under your skin that releases the hormone progestin to thicken cervical mucus and interrupt ovulation.
Pros:
One of the most effective birth control options out there — 99 percent effective, to be precise
Lasts up to three years
Virtually no-maintenance
Cons:
Expensive (depending on your health coverage, can cost up to $800 to insert, and $300 to remove)
Disrupts periods
Can cause side effects like acne, weight gain, and breast tenderness
Does not protect against STDs
Patch
The contraceptive patch works somewhat like an implant, but it sits on top of your skin rather than under the surface.
It releases estrogen and progestin into your skin, which prevent ovulation and thicken your cervical mucus to deter sperm. You wear the patch for three weeks each month, changing it each week.
Pros:
Non-intrusive, and easy to handle
Is covered by many health plans (in other cases, can cost up to $50 a month)
Very few side effects
Cons:
Some women experience nausea and headaches
Slightly less effective (92 percent) than other hormonal contraception
Does not protect against STDs
IUD
An intrauterine device (IUD) is a T-shaped piece of plastic (or sometimes copper) that is placed in the uterus to prevent a fertilized egg from implanting. This is a very effective method for preventing pregnancy, with fewer than 8 in 1000 women becoming pregnant while using an IUD.
Pros:
Can be left in place for up to 10 years
Some brands can lighten periods and ease period cramps
High degree of success with no maintenance
Cons:
Can cost up to $800, depending on your health insurance plan
Could slip out
Some women experience random spotting, and worse PMS symptoms
Does not protect against STDs
Vaginal Ring
Small, simple, and medicinal, the vaginal ring is a cross between a hormonal treatment and a cervical device. The thin, flexible plastic ring is inserted into the vagina, where it remains for three weeks to release hormones that interfere with ovulation and thicken cervical mucus. You remove it for the week of your period, and begin the next month with a new ring.
Pros:
Low maintenance
Lighter periods and less PMS
92 percent effective
Cons:
Can cause breast tenderness and headaches
Generally costs between $30 and $50 a month
Does not protect against STDs
Since hormones are responsible for all sorts of interactions and processes in the body, a bigger dose can affect you in a number of ways that are difficult to predict. Some women find their energy and mood suffer, while others are delighted at the improvement in their cycle and menstrual symptoms.
Hormonal methods can also interact with other medications, so be sure to work with your doctor to pin down the brands or methods that will be most promising for you.
Chronic strep throat is when a person experiences strep throat over seven times in one year. Here are the common causes and treatment options.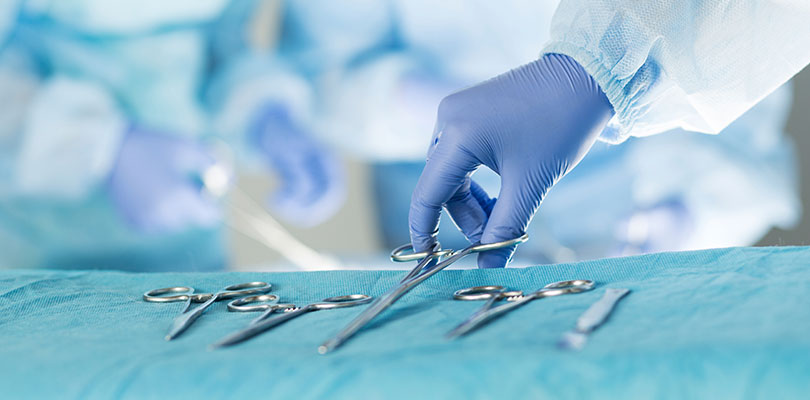 Surgical Options
There are times when a more permanent solution makes the most sense. While vasectomies for men and tubal ligations for women could be reversed, it's not a good idea to rely on that possibility; these measures best suit those who have finished adding to their family, or never wish to have a baby.
Vasectomy
One of the few contraceptive methods available to men, vasectomy involves cutting and sealing the tube that carries sperm to the urethra and out of the penis. While this does involve surgery, it is typical an outpatient operation with minimal symptoms during the recovery time.
Pros:
Over 99 percent effective, making it one of the most effective methods of birth control
Quick recovery with little chance of side effects
Permanent results
Cons:
Cannot be used as sole form of contraception for the first three months
Can be expensive (upwards of $1000) if not covered by your health care plan
Does not protect against STDs
Tubal Ligation
The female companion procedure to the male vasectomy. Tubal ligation (known commonly as having your "tubes tied") involves pinching or binding the fallopian tubes to prevent the movement of eggs from the ovaries towards the uterus.
Pros:
Nearly 100 percent effective immediately after surgery
Up to 40 percent reduction in risk of ovarian cancer
Permanent
Cons:
Can be very expensive if your health care plan doesn't cover it
Performed in a hospital under a general anaesthetic, and recovery time is longer than it is for a vasectomy
Does not protect against STDs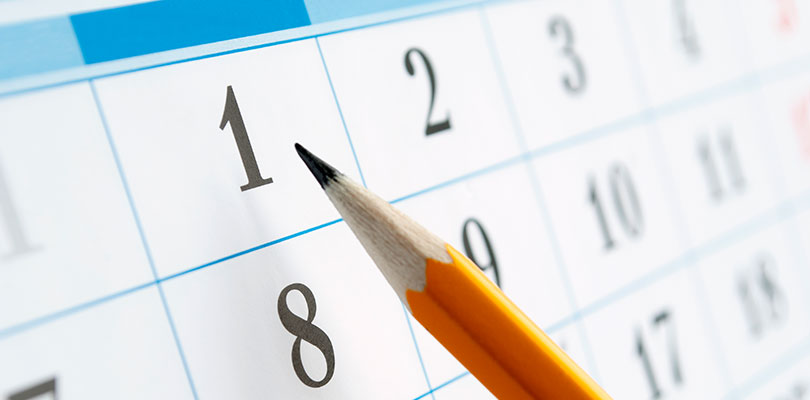 Natural and Non-Invasive Methods
Fertility awareness (the rhythm method) and withdrawal (pulling out of the vagina before ejaculation) are more casual approaches to birth control that can balance risk and reward better for some people.
The big advantage is that there's no need for any tools, devices, or extra hormones, which makes it both natural and cheap. On the other hand, the margin for error is much larger: experts estimate that over 25 percent of women who use the rhythm or the withdrawal method will become pregnant (however, your chances improve when you combine the two).
If you're serious about not getting pregnant, it's far better to choose a more reliable form of birth control to use along with the withdrawal method, at least during your fertile times. It's difficult to say what the best pairing is — everybody is different, and is willing to go to different lengths for birth control — so take the time to figure out what you absolutely don't want and what you probably can live with.
Talking to a doctor, nurse, or other health care professional can open your eyes and answer important questions on your way to a decision.
Mononucleosis is a viral infection that is common in young adults and is often spread through intimacy. Here are eight of the symptoms you need to know.